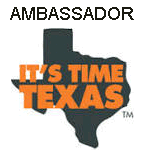 WHAT YOU GET: the whole 9 pounds:
The Program: Introduction to Strength and Conditioning:
Physical Fitness in the context of overall health and well being
This equates to a 4 hour seminar broken up into 4 one hour sessions.
Located in Lago Vista TX, though the training is portable
The cost of this training is $25 per 1 hour session(4 sessions will complete the training)
You can pay on the installment plan
Each session consists of a 30 min presentation and 30 min hands-on demonstration and practice.
You will walk away with a written outline of the curriculum, and a starter plan.
The training will be tailored to your specific interests and abilities
Additional specialization courses available: powerlifting, bodybuilding, yoga, swimming, running
If after attending the first session you find this is not what you want then you may walk away at no charge.
This is an unbelievable bargain. $100 and 4 hours of your time and you will save thousands of dollars and thousands of wasted hours in the gym. The average cost of a personal training session in this area is over $50 per 30-45 minute session. A 4 hr group seminar could cost $250-$400 per person. Beginners, Intermediates, and Advanced: you will be amazed at what you learn in such a short period of time.
Even if you dont believe this, try it out, there is nothing to lose !!!!

---
I developed this training program so people can learn the principles of health and fitness without going into the technical details. There is so much information available: hundreds of books, magazines, seminars, clinics, gurus, web-sites, blogs,tutorials and videos. There are so many philosophies, methodologies, techniques and styles, making the subject seem very complex and thus very confusing to the average person. Much of the information appears to be contradictory or conflicting, all claiming a foundation of "exercise science". My goal is to boil it all down to a simple set of principles that can be understood and applied to any mode of physical training.